Dambulla Cave Temple (Dambulla Raja Maha Viharaya)
Dambulla Cave Temple also known as The Golden Temple is a very sacred and important Buddhist temple which is located in Dambulla, Sri Lanka. This royal rock temple is a world heritage site (1991) situated in the Central part of the country. This temple mainly consists with five separate caves contain about 150 Buddha statues and rock paintings. This is one of Sri Lanka's most important and unique religious arts. If you are travelling to Central Part of the country, Dambulla Cave Temple is a must visit place.
Caves of Dambulla temple were occupied very early times for Buddhist religious activities. It is believed that Dambulla Cave Temple has been a place of worship since the 1st Century BC. This is the time period when King Valagamba (Also, known as Vattagamini Abaya), had been expelled from Anuradhapura Kingdom and took shelter here. When he regained his throne, he had designed the interior of the caves and turned it to a glorious temple to show his gratefulness for his safe place. Further paintings were added by later Kings. King Keerthi Sri Nissanka Malla has contributed lot to retouch these paintings and statues and he named this place as "Ran Giri" (Golden Rock)
When you enter to the temple you can see the massive Golden Buddha statue in the temple. View of this Buddha statue with the blue sky is magnificent. As you go in, there are two rock stair cases. One is headed to the Golden Buddha Statue and the other one is headed to the rock caves. it is better to worship Buddha first and then visit caves. Be watchful. There are lots of monkeys in this area. So, don't take any food or flowers outside. They surely come to get these if they see them. Enjoy the behaviors of these creatures. If you don't do any harm to them, they will never harm you. What they need is only something to eat.
After worshipping Buddha Statue then you can go to visit caves. There also, you can select two paths. One path is with full of stairs and other one is a road where you can walk freely. Few things you need to keep in mind before climbing this rock. Always better to go there in the morning or in the evening, as it is very hard to climb the rock when sun rises. Take a hat, umbrella or any kind of shelter with you. Don't forget to get a water bottle. It is must to keep you hydrated.
Half way on the rock there are local sellers who sell mango, ice cream, water, flowers & etc. You can get a break here and refreshed with these foods. As mentioned earlier, keep in mind, monkeys are everywhere. So, don't take any food or flowers with you. If you buy foods, consume them at that place and then move. Also, you can purchase some local items like, Pink quartz, different local rocks, fabrics, statues and different collectibles. These items will be great Sri Lankan memories for you.
As you climb to the top of the rock you can see the amazing view of the rock. From the rock there are outstanding views over the surrounding countryside; Sigiriya is clearly visible about 20km distant.
You cannot go inside with short dresses. Therefore, better to go with long trousers/skirts and fully covered tops. Or else, you have to buy some covering cloths from the place. Then you can go into the caves and have a look at these stunning Buddha statues and rock paintings. Remarkably, the overall impact is breathtakingly coherent.
As everywhere else, travelling policy applies here. Don't throw pollythine, plastic and anything to the preserve. Let the natural beauty of this place last forever.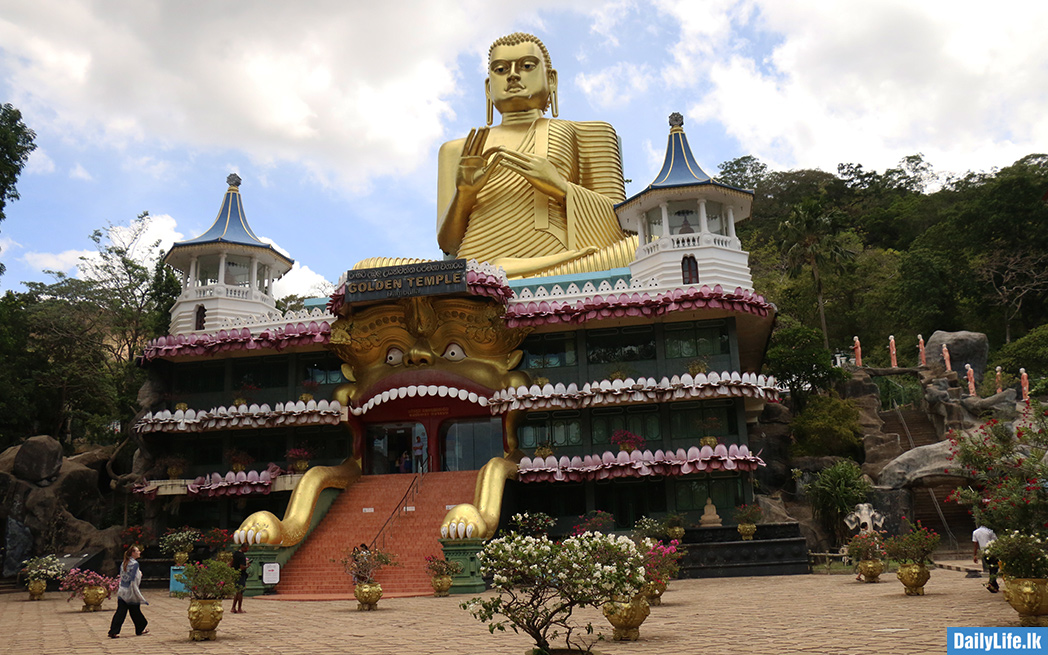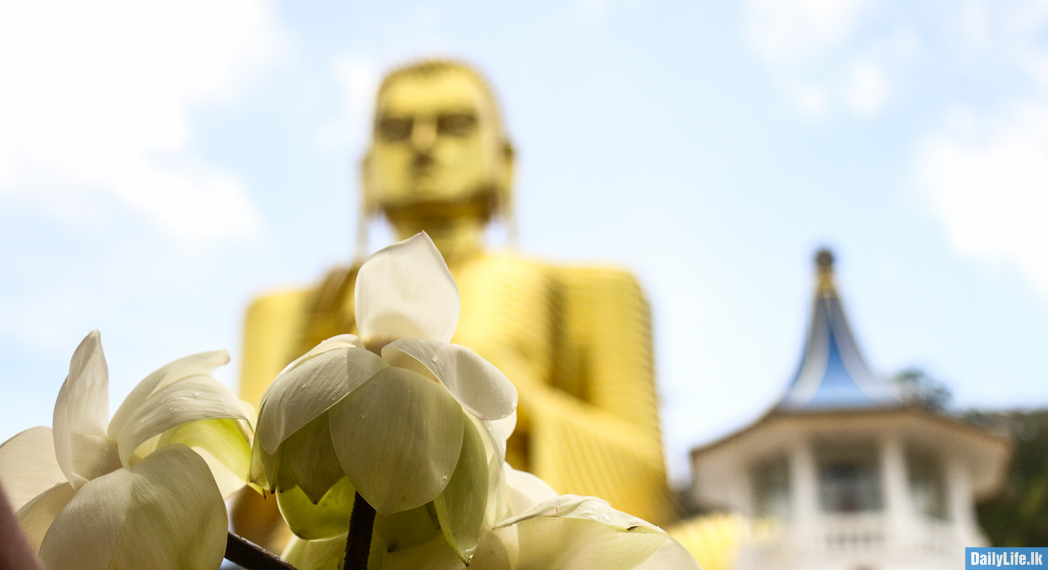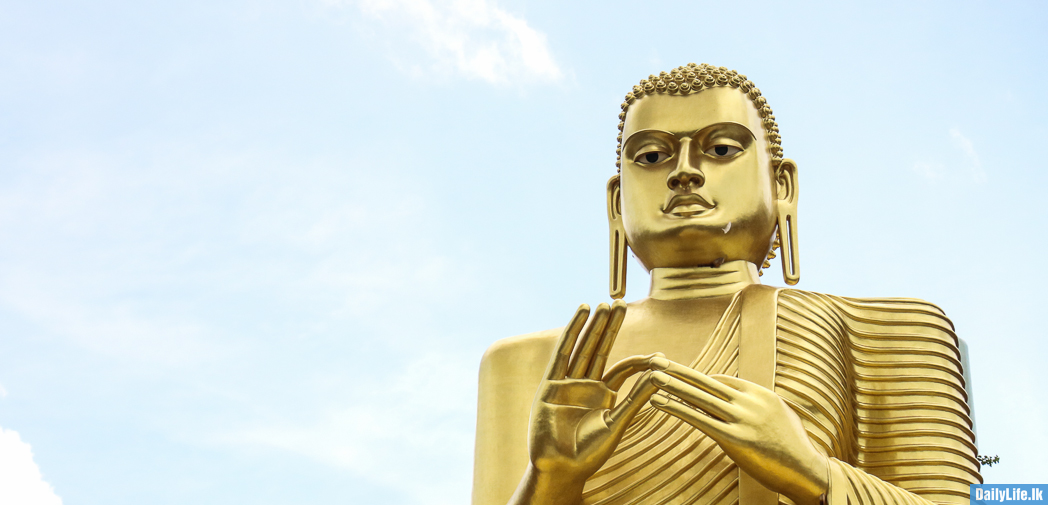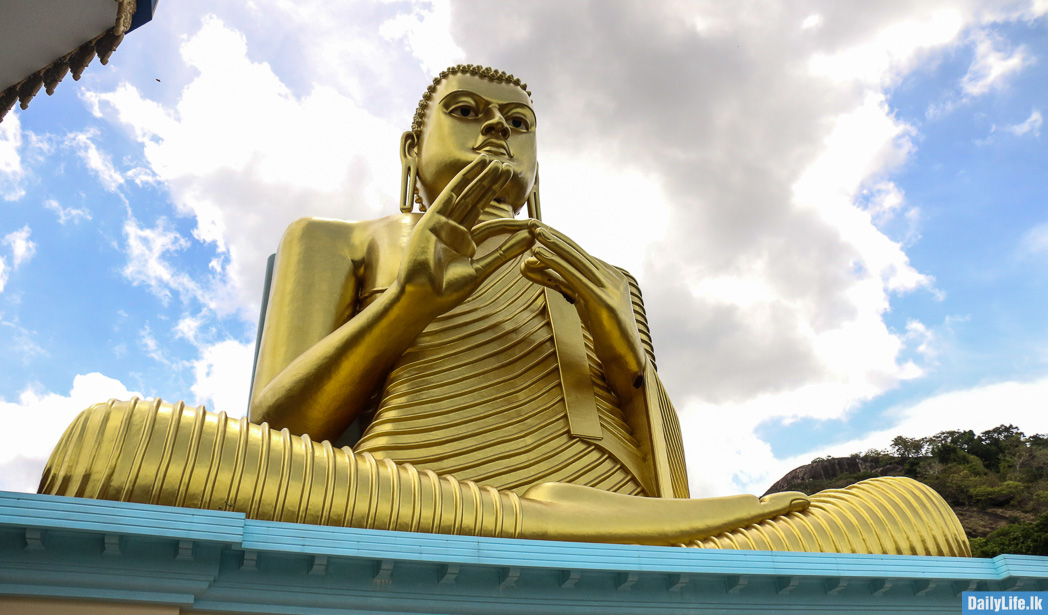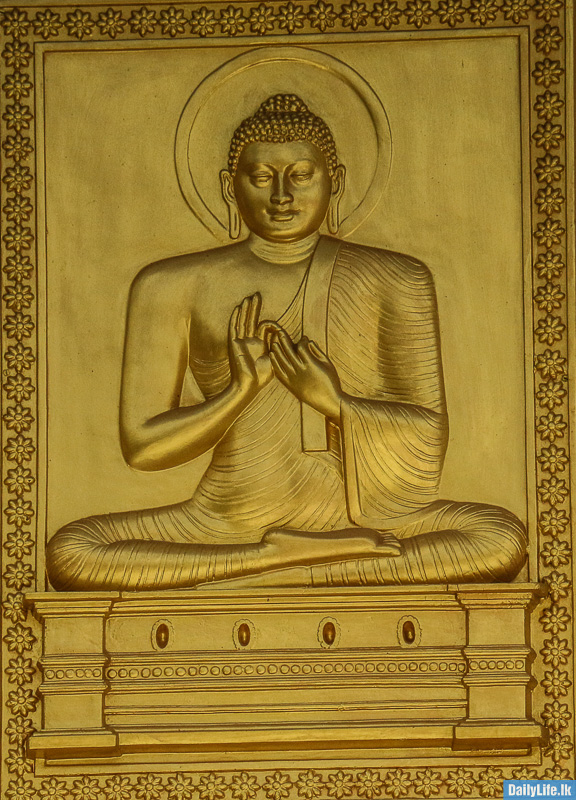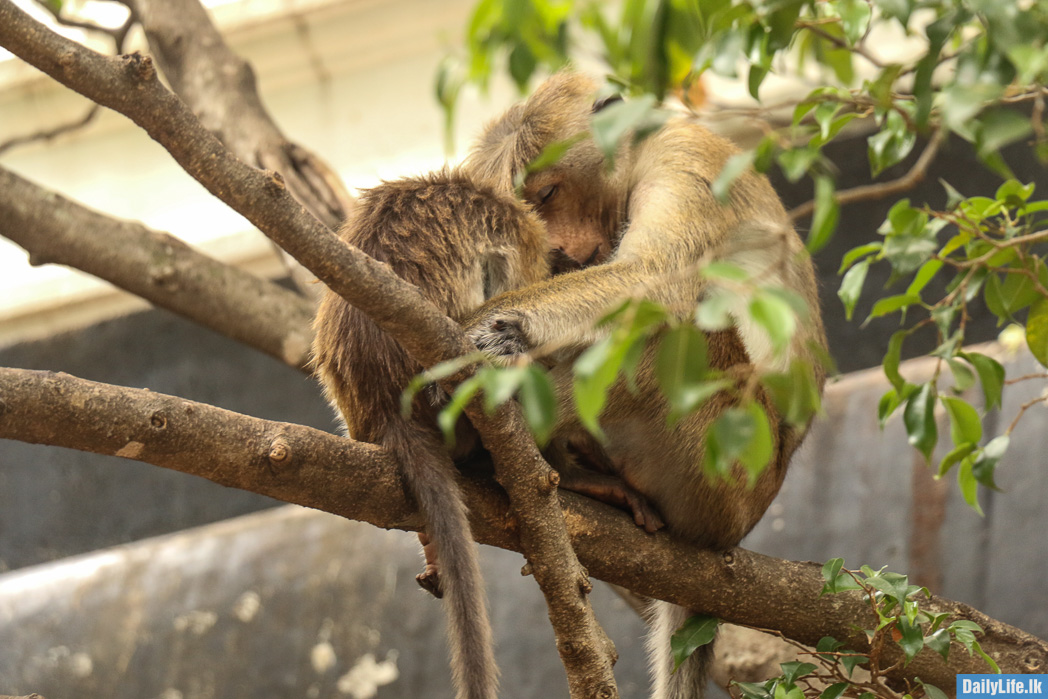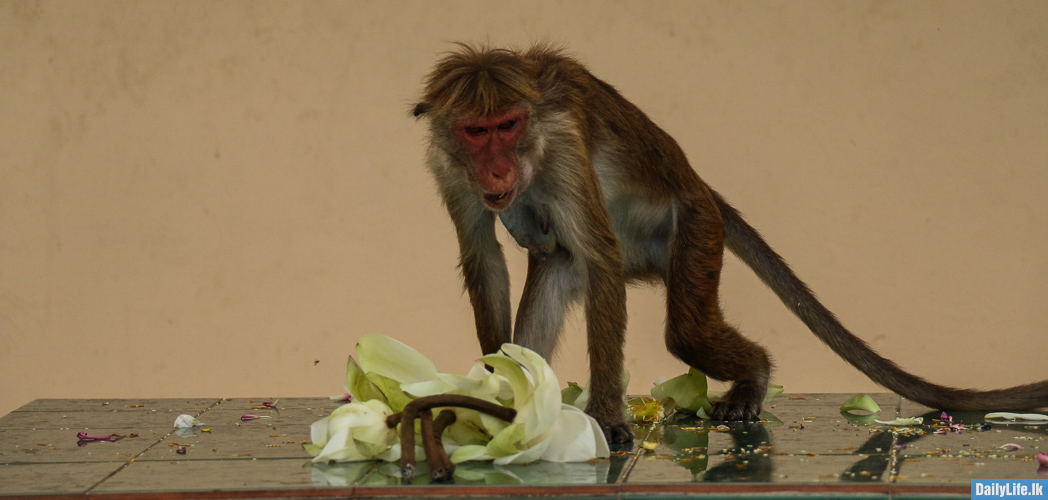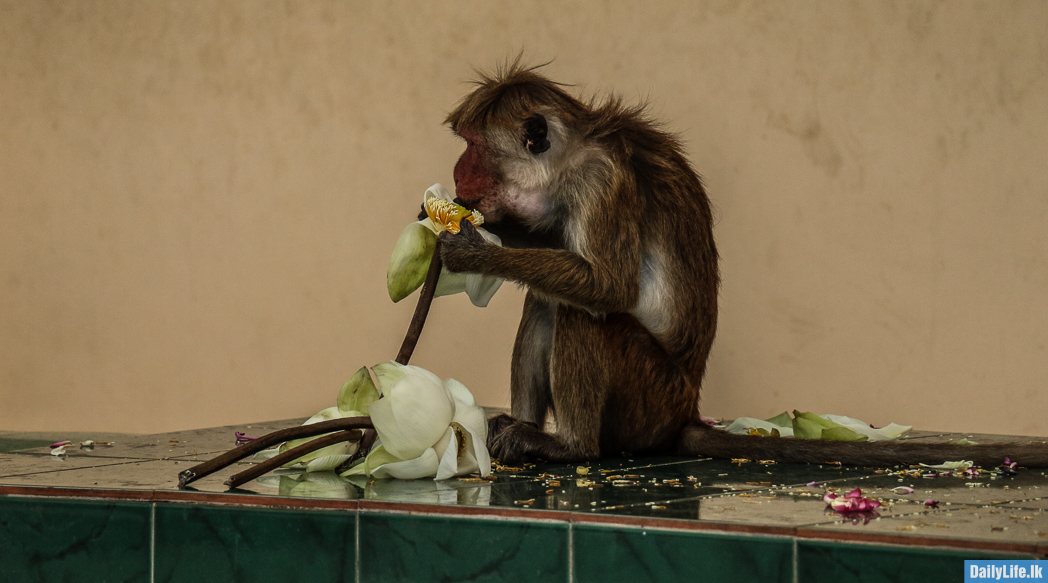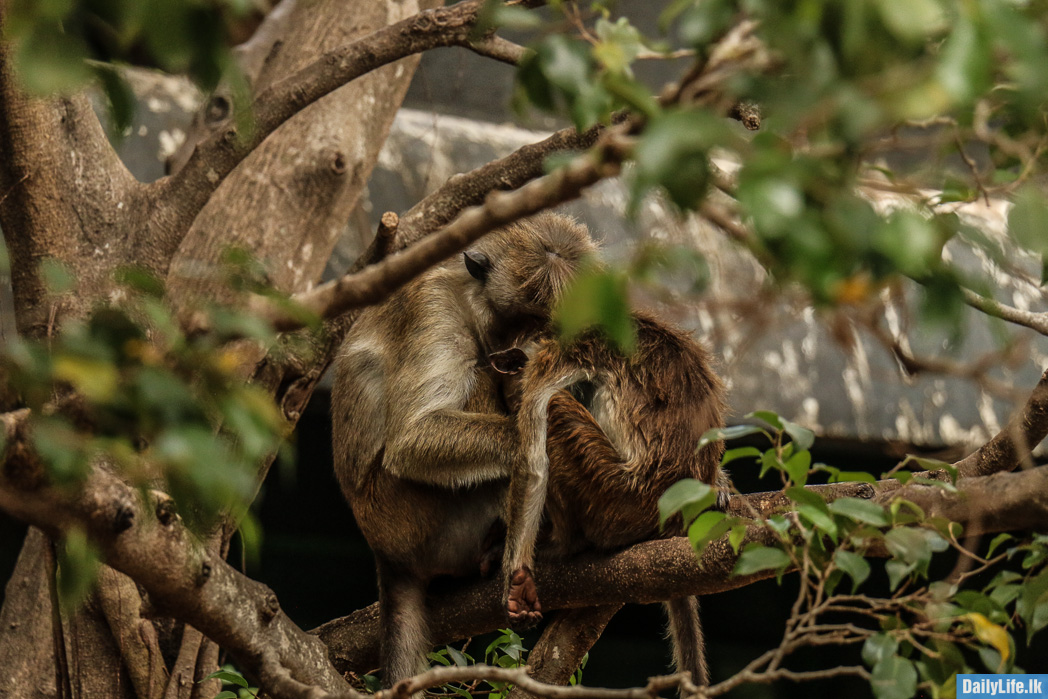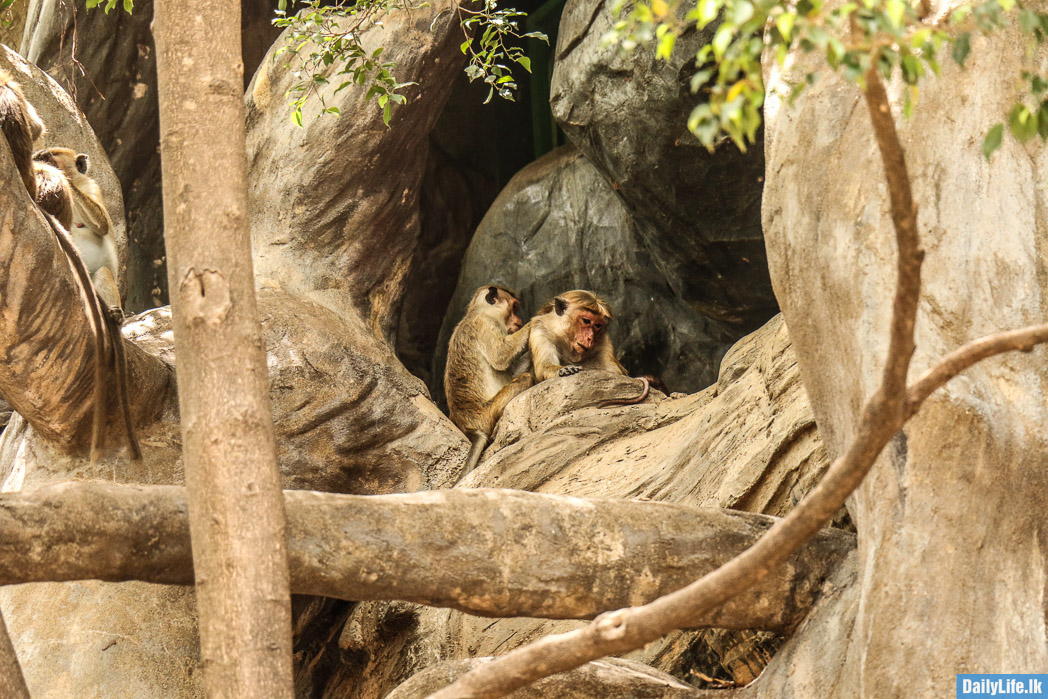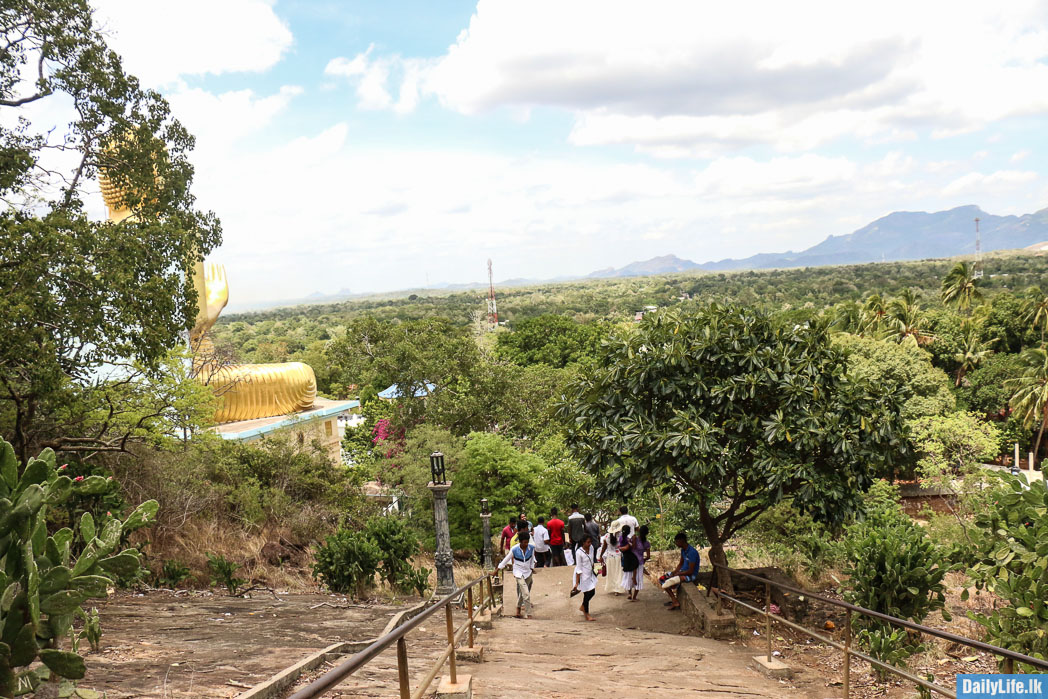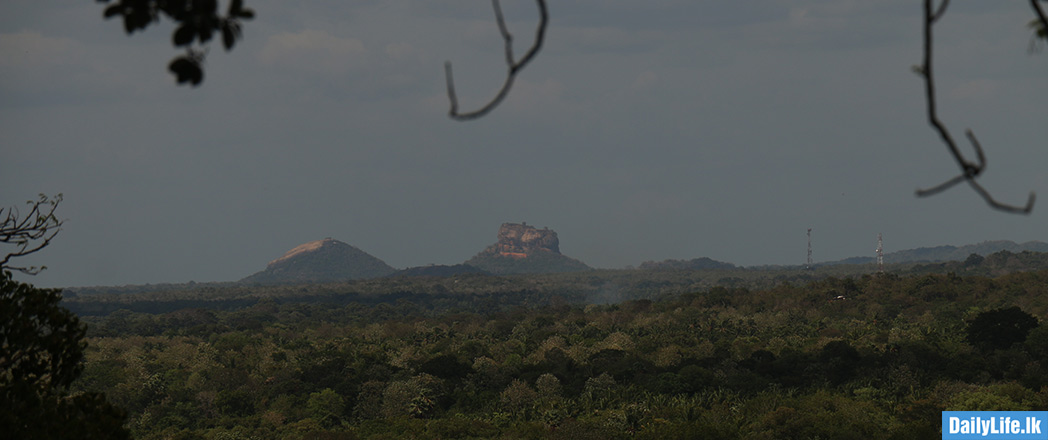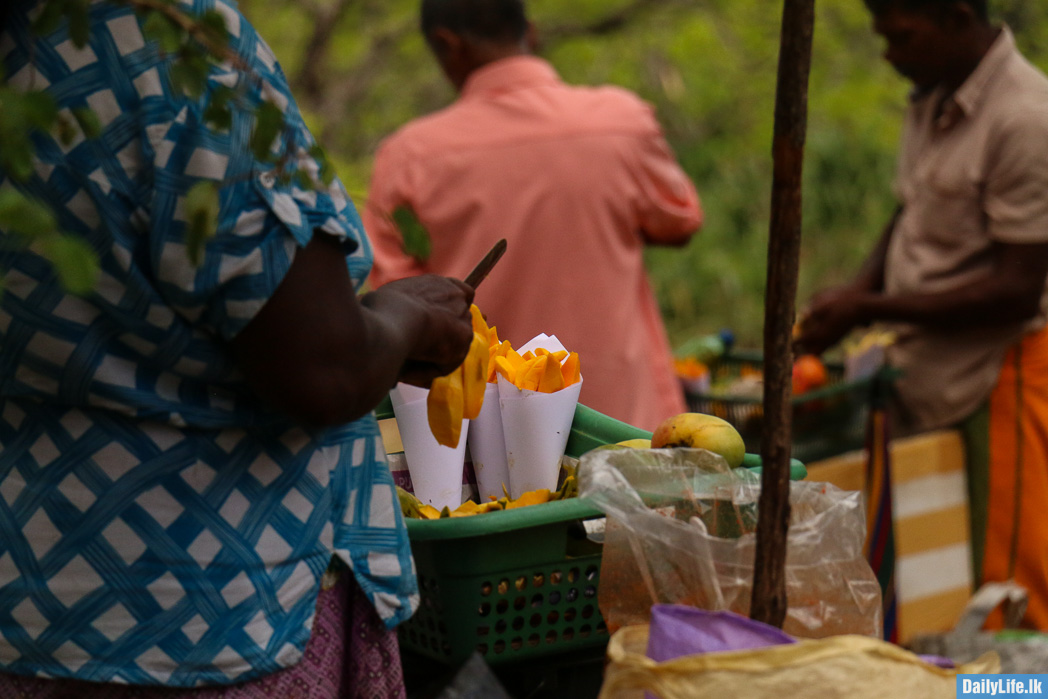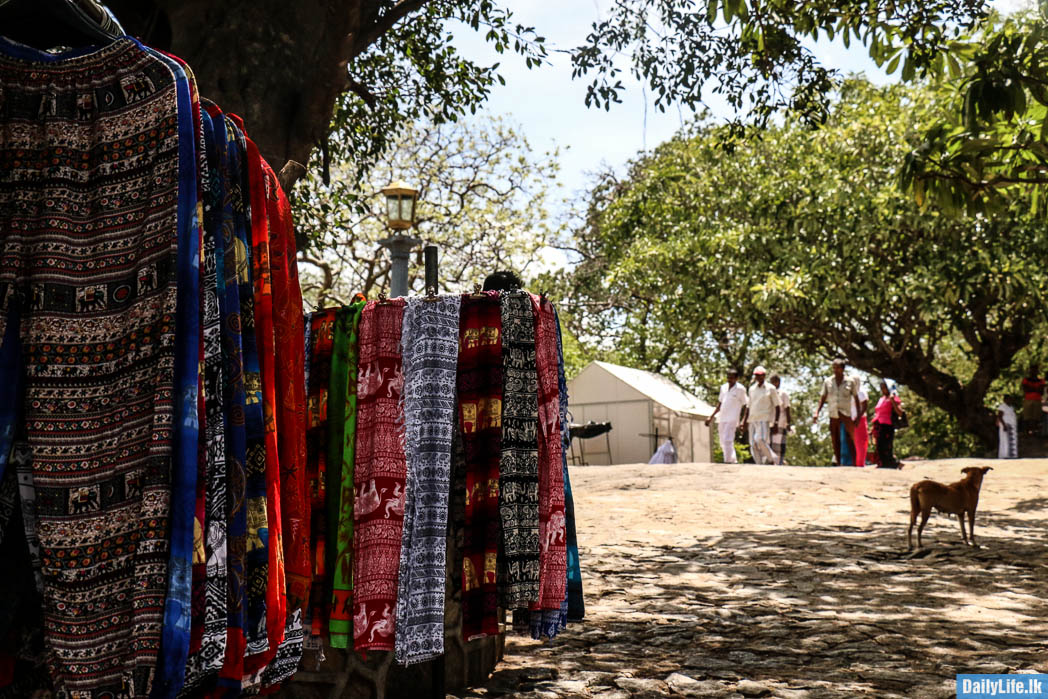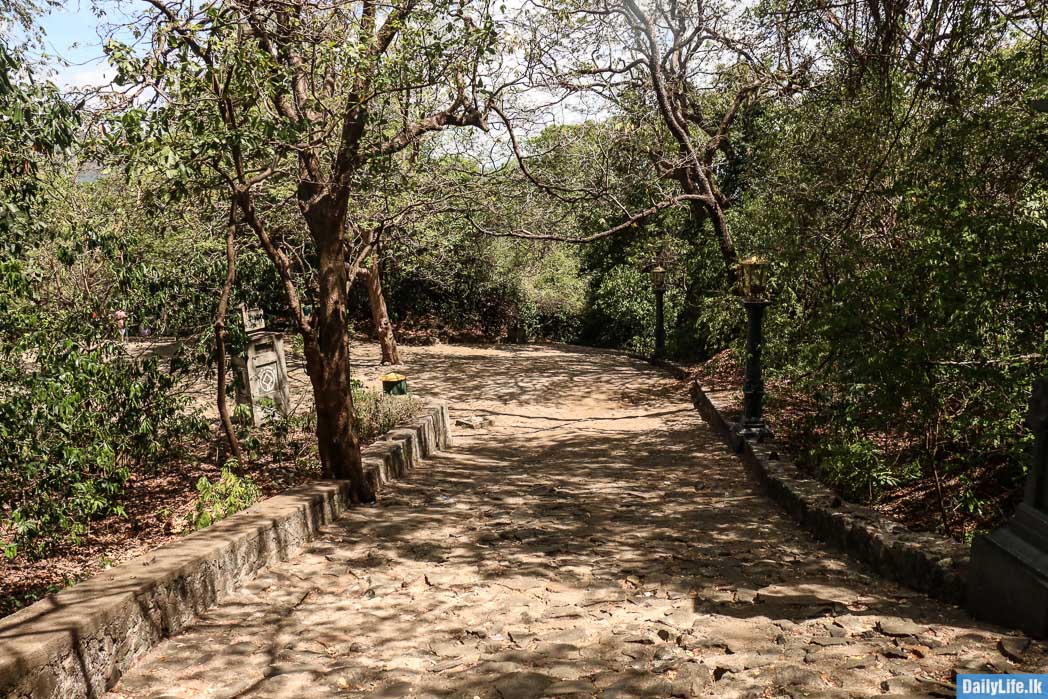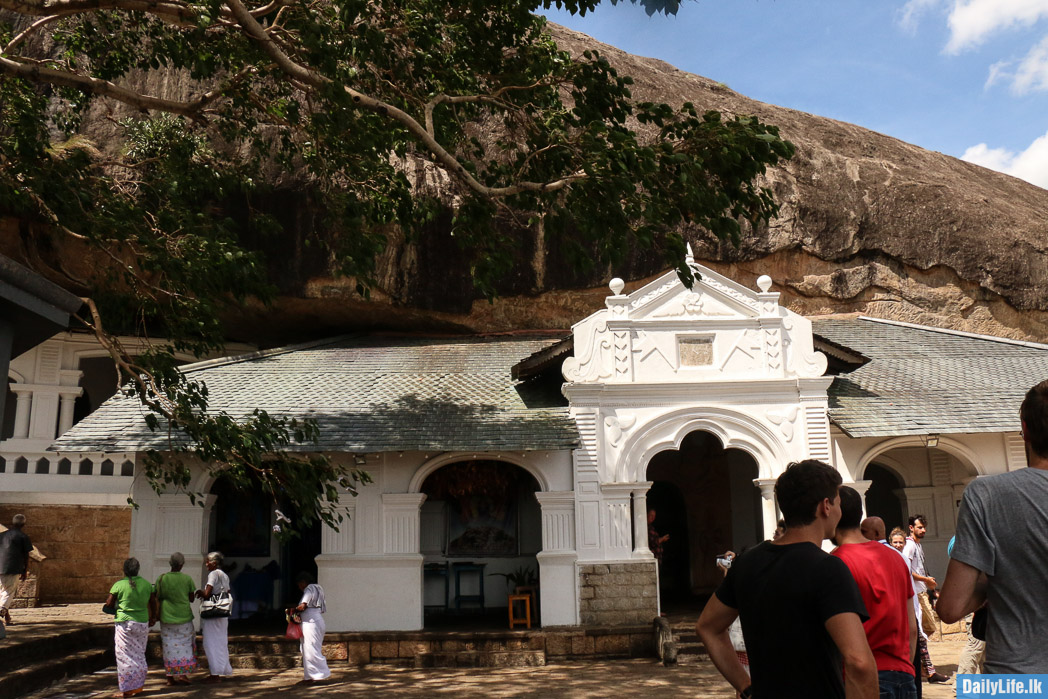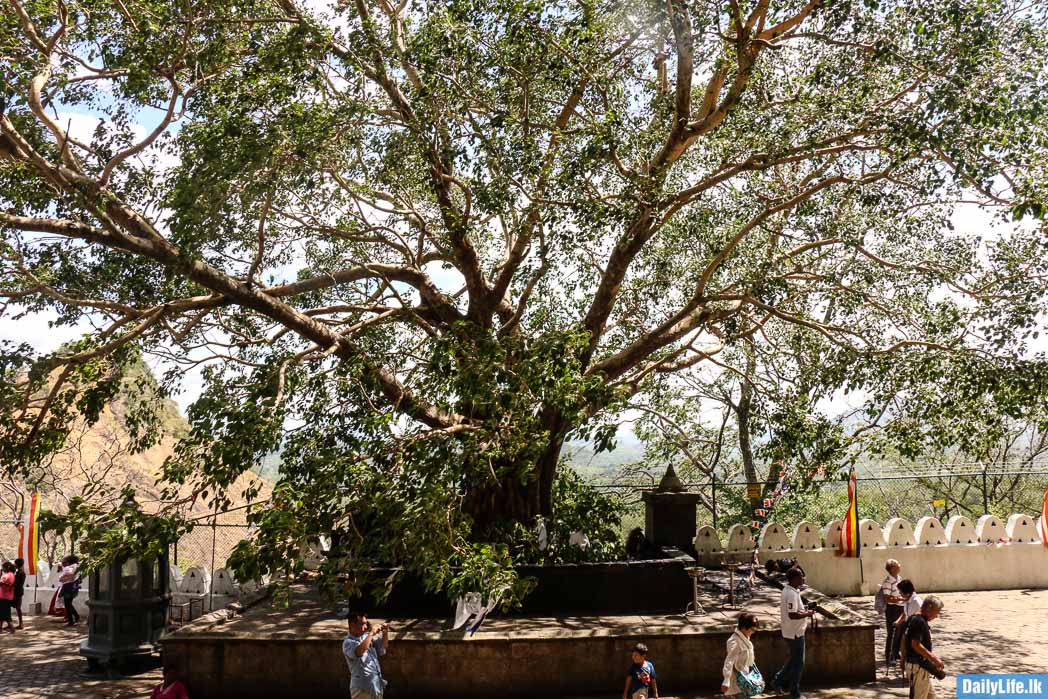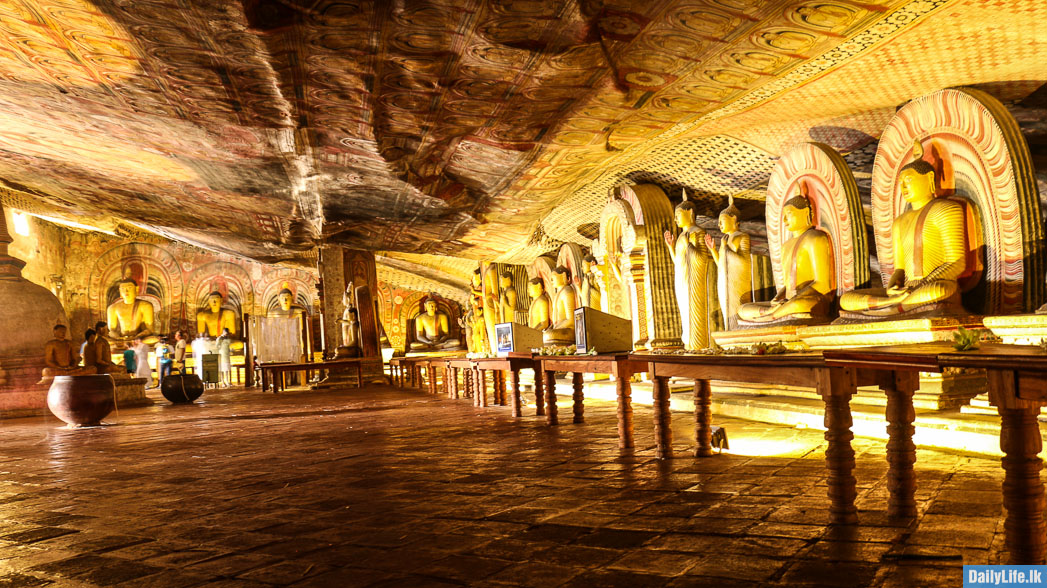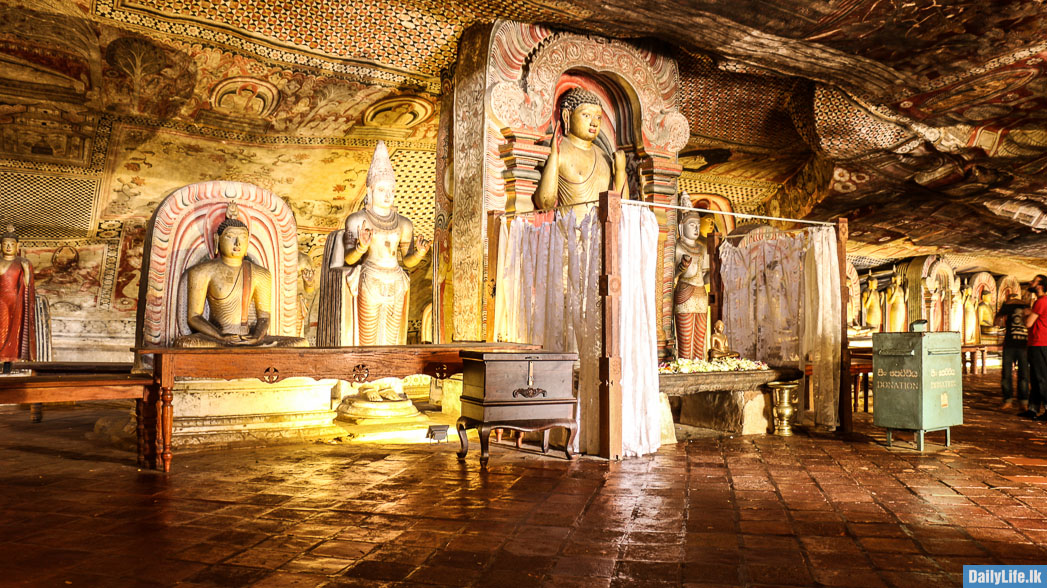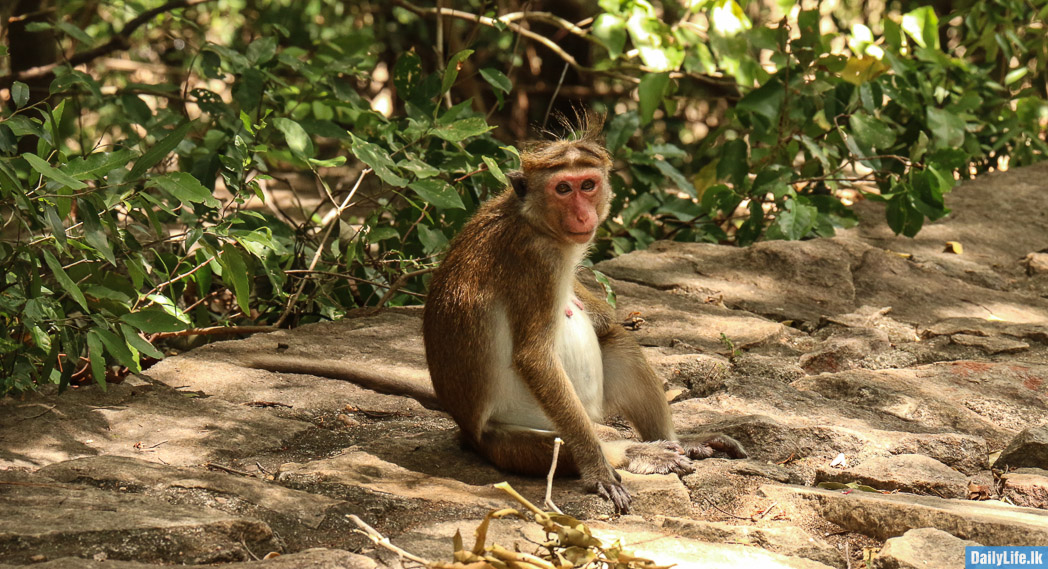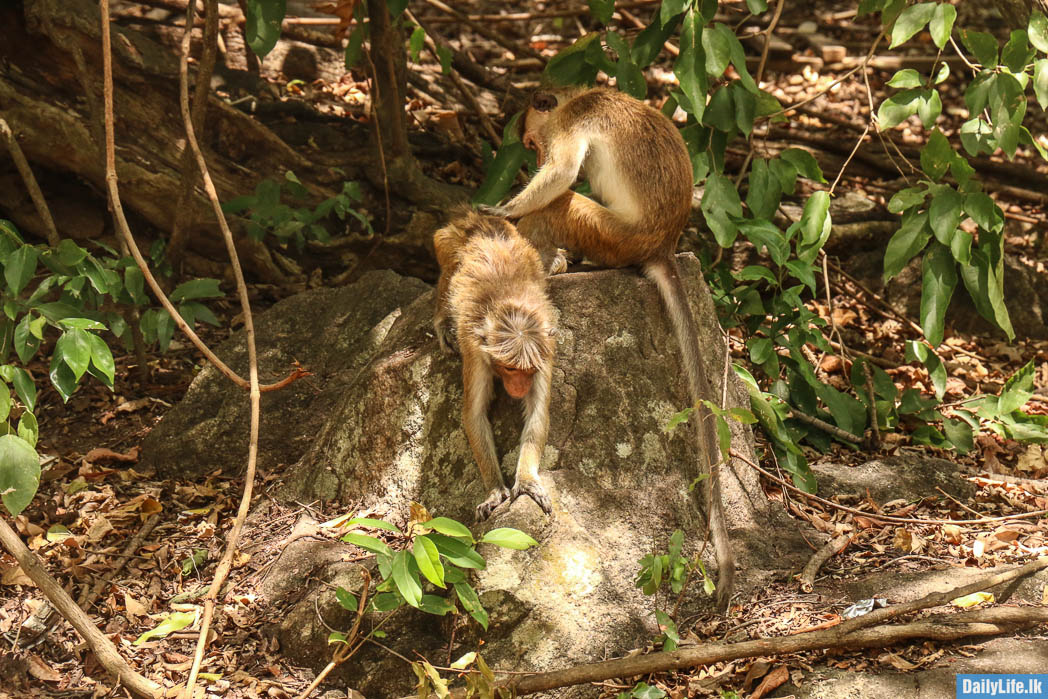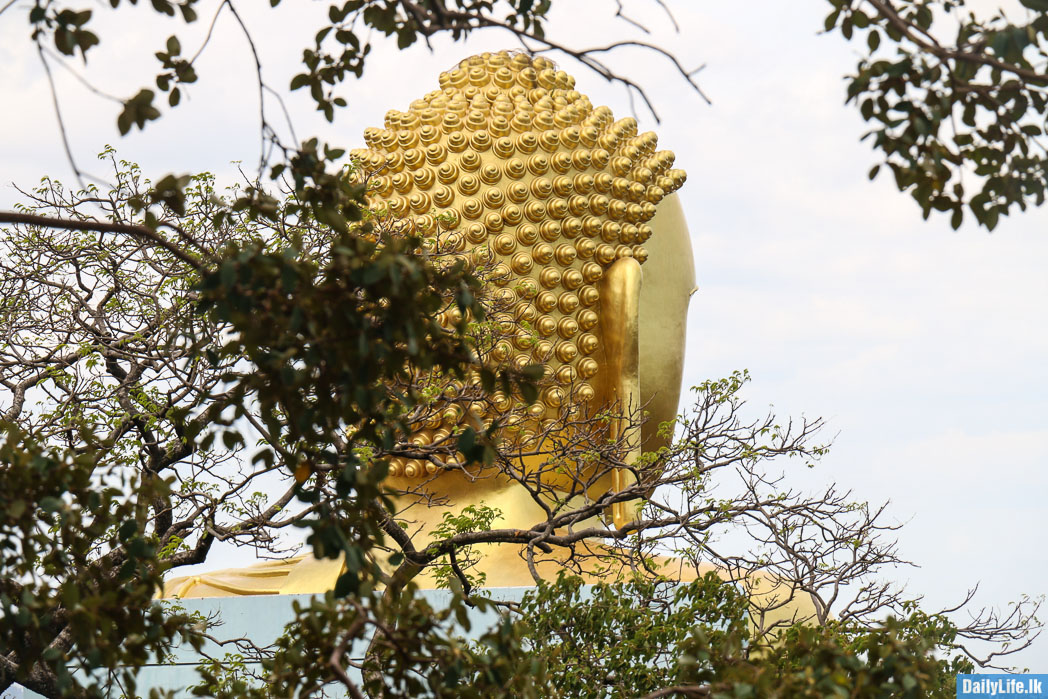 This work is licensed under a Creative Commons Attribution-NonCommercial-ShareAlike 4.0 International License.