Athugala (The Elephant Rock) in Kurunegala
Athugala also called as ethagala is a very splendid rock that overlooks the Kurunegala town in Sri Lanka. Athugala is situated just around 1km away from Kurunegala town. The rock gets the name "athugala" due to its shape of an elephant. This is "the" iconic landmark of Kurunegala.
You could select two ways to reach to the top of the rock. Either following the steps in the rock or riding your vehicle to the top. Walk to the top of the rock is little tiring and take around 15-20mins, but you'll forget that by watching around. Sometimes, you can find few monkey groups in the middle of the rock. So, it is always better to watch out your stuff.
As you reach to the top of the rock you could see the temple (Athugala Viharaya) and massive snow white Buddha statue. This temple houses to the huge 88 ft Buddha statue. The great bare rock mountain provides a perfect setting for the Buddha statue. The night view of the Buddha statue from Kurunegala town is simply a breath taking view. Only the snow white Buddha statue can be seen in the sky while the whole surrounding is in dark. It is like the Buddha statue is floating in the sky. It is a worth visit view and these views make the place memorable.
If you are to get the perfect view you need to start climbing the rock in the evening. Stay there at the top of the rock till it gets little dark.
The view of Kurunagela city from the top of the rock is panoramic and a treat to the eyes. If you are passing the busy Kurunegala town athugala is a must visit place. Also, if you are to say you visited Kurunegala you need to climb athugala.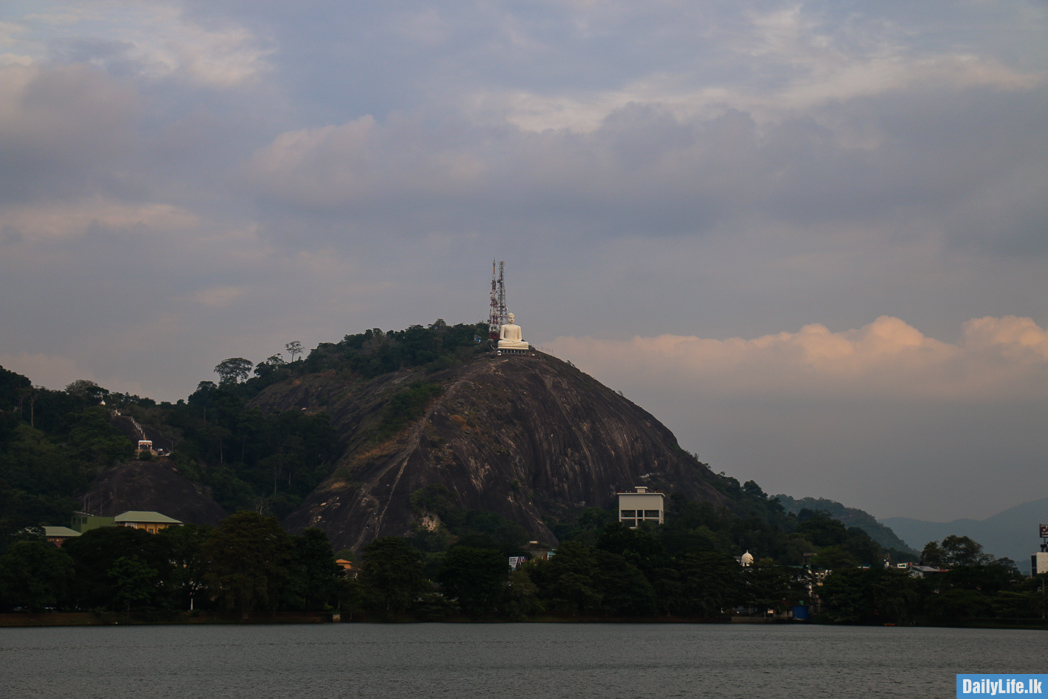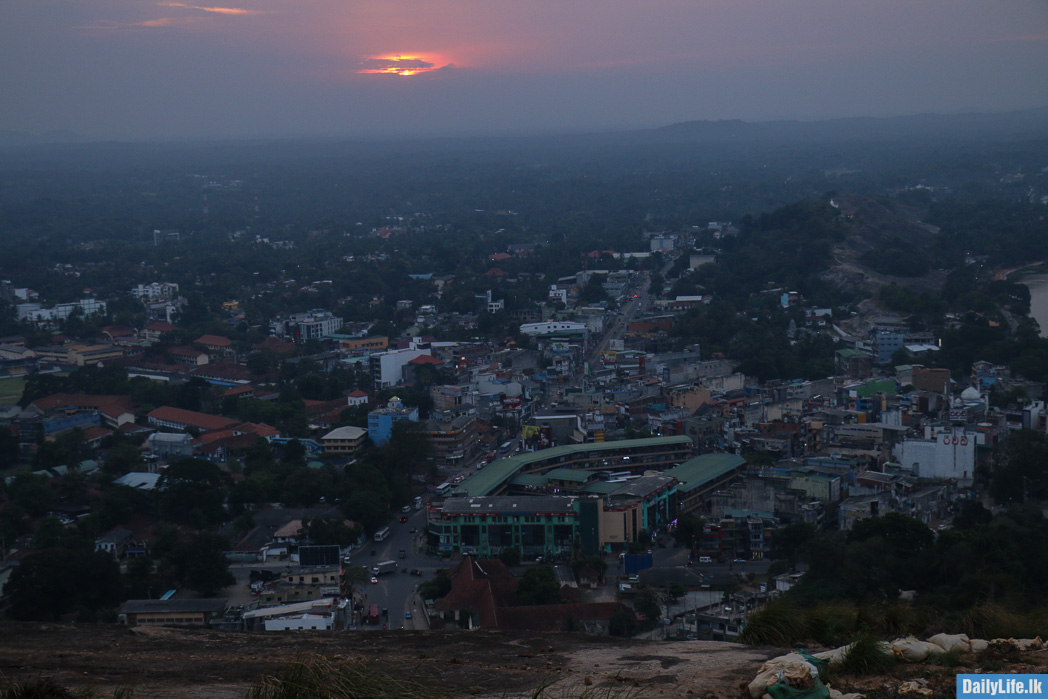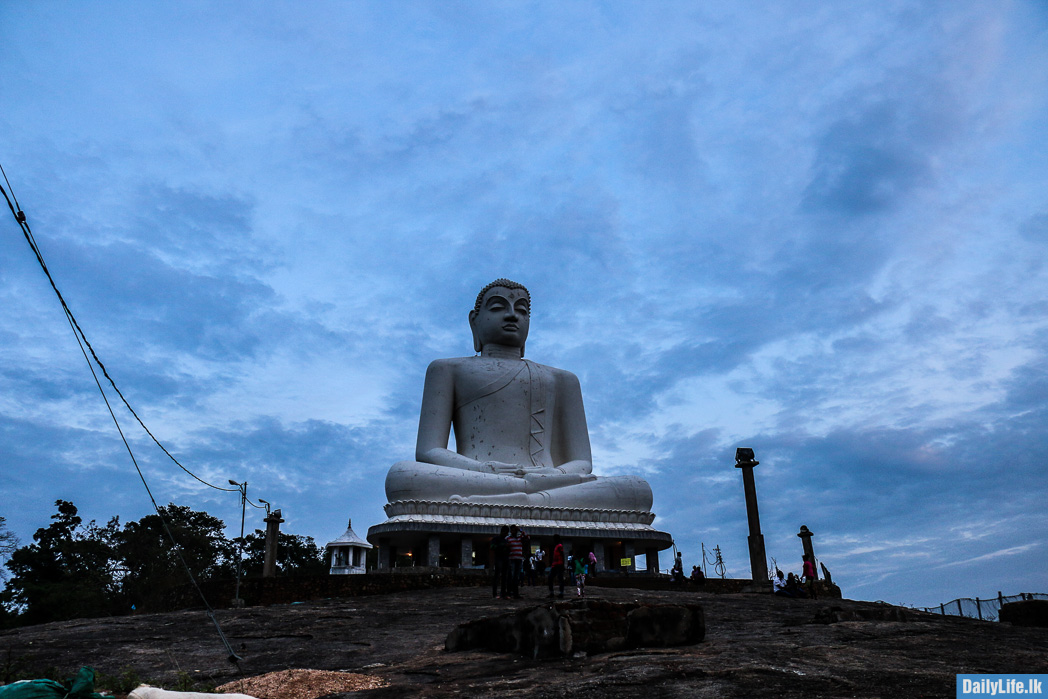 This work is licensed under a Creative Commons Attribution-NonCommercial-ShareAlike 4.0 International License.