Tips for shopping online
With the busy lifestyle you all have these days there is no doubt that online shopping has lots of pluses. On the other hand online purchasing is a convenient and fun activity provided that your money and information stay safe. If you don't know how to shop online securely it will ruin your online shopping experience. So, how can you make sure that you are doing it right way?
Be Secure
When you purchase online you have to enter your credit card or debit card number. Once you enter the number it is online and worst things happen if it goes to wrong hands. Therefore, make sure to enter your payment information only in secure sites. If some sites request your credit/debit card information via an email never ever reply for them because those are not secure sites. You can also tell if the site is secure by looking for an "s" in the URL address. While non-secure sites and pages begin with http://, secure sites begin with https://. Another way to check whether the site is secure is the closed padlock. It can be found in your address bar and if the padlock is open that site is not secure.
Compare prices
Businesses save huge amount of money when they come online. They don't need to pay rent, no sales representatives & etc. But, lots of companies don't pass this profit to their buyers. That is why you have to essentially compare prices with other sellers and select the best price. But, keep in mind not to compromise the quality of your product.
The shipping charges
You have to be very careful about shipping charges since, some websites don't directly show the shipping charges and sometimes those shipping charges are higher than the cost of the product. Hence, make sure to read all product and shipping descriptions before making your payment. To cut down shipping fees, plan your purchases and try to order many items at once from one supplier. It will be helpful to reduce shipping charges applicable per item.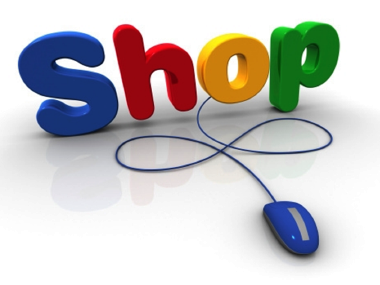 Don't use public computers
Public computers are not recommended for online shopping. Sometimes, the information you enter may be stored in the computer and the strangers who are using the same machine after you will be able to access your data. To protect your personal information and payment information always use a secure home computer to do online shopping.
Research the website before order
Always better to business with the companies you already know. If the company is not a familiar one always better to do some pre work before ordering. Always better to start with inexpensive order to understand whether to company is trustworthy. Most trustworthy business enter their physical business address, phone numbers, live chat methods and etc.
Create a hacker-resistant password
Passwords are the only thing protecting our privacy information on the web. Hacker resistant passwords are very vital in online shopping since you enter your payment information on the site. However, password protected sites become more vulnerable when the same password is used in multiple sites. So, create unique and strong password is a must for online shopping. The strength of a password depends on its length, complexity and randomness. Here are some tips to create a hacker-resistant password.
Avoid using dictionary words
Avoid using personal information
Avoid common sequences (Such as numbers and letters)
Use special characters, mix of numbers and letters, and lower and upper cases in letters
Use longer passwords
Don't recycle same password in multiple sites
Use two step verifications
Happy shopping :)